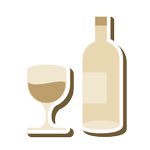 Alcohol, Tobacco, & Other Drugs
The committee is open to all faculty, staff, students and even community members. Our goal is to work collaboratively to develop programs, initiatives, and services to reduce the proportion of students engaging in high risk behaviors related to alcohol, tobacco and other drugs. Have questions? Contact the committee chair, CHAW.
Meeting Times
Meeting dates coming soon
Committee Composition
Students in Counseling Psychology and undergraduate students in Health Education and Behavior and exploratory. Faculty and staff from the Center for Health Advocacy and Wellness, Student Rights & Responsibilities, FSU PD, Athletics, College of Social Work, Office of VP for Student Affairs, Florida Center for Prevention Research, Office of Fraternity & Sorority Life, Universities Libraries, Housing, Dean of Students, University Health Services, Case Management Services, Human Resources, University Counseling Center and Public Health.
Goals & Objectives
Reduce the proportion of students engaging in high-risk drinking of alcoholic beverages
Increase student use of "risk reduction" practices.

Protective behavioral strategies
Brief motivational interviewing
Cognitive-behavioral skills training
Present Initiatives
Anticipating revision of FSU Alcohol Policy
Revise Biennial Review process to ensure comprehensive adherence to Drug Free Schools and Communities Act regulations
Alcohol Skills Training Program utilized for SMART CHOICES program
Multi-component education focused program (Alcohol EDU)
Continuing to plan and implement outreach programs with the following populations:

Fraternity and Sorority life
Housing residents
Athletics
Sports Club & RSOs
Past Initiatives
Awarded $10,000 from Miller Coors grant for second year to provide alcohol prevention education programs with four primary populations: Fraternity and Sorority life, Housing residents, Athletics and Sports Club, and Intramurals.
Fall 2017 Alcohol AUDIT Screenings
Raise the Bar Tally
Motivational Interviewing
Partnerships with Housing and Dining
Re-examining FSU's compliance with the Drug-Free Schools and Communities Act
Data Driving our Work
According to the National Institute of Alcohol Abuse and Alcoholism, the consequences of excessive and underage drinking continue to result in dangerous and often life threatening consequences. Assaults, injuries, academic problems, health problems, and even death are often the result of high risk drinking behaviors. Alcohol is the number one substance used on this campus, following after is Marijuana and prescription drugs based off our 2015 FSU NCHA data report.
According to a 2017 FSU National College Health Assessment
Roughly 89% of FSU students who choose to drink always or usually use a designated driver
About 22% of students report not drinking in the past 30 days.
Of students who drink, about 55% of students report drinking responsibly (4 or fewer drinks) the last time they partied. Much remains to be done…
About 45% reported doing something they regretted after drinking.