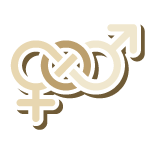 Sexual Health
The Team goal is to improve sexual health knowledge, attitudes, and behaviors across the Florida State University campus through policy and programmatic efforts. Membership is open to any faculty, staff, or student. Have questions? Contact, CHAW.
Meeting Times
Meeting dates coming soon.
Committee Composition
The Sexual Health team is made up of FSU faculty, staff, students, and community members who are passionate about the sexual health of FSU students. We are always seeking additional voices in our committee to help make Florida State University a healthier university.
Goals & Objectives
This year the Sexual Health Team will be focusing on contraception. We have the following goals:
Increase FSU student access to long term birth control. 
Dispel common myths about contraception. 
Increase educational opportunities for students to learn about contraception. 
Research FSU students' current perceptions about birth control and what barriers limit their ability to make the best sexual health choices for them. 
Increase make students' understanding and interest in birth control so they can more proactively participate in conversations about birth control with their female partners. 
Data Driving our Work
According to the CDC, half of all new sexually transmitted diseases occur among young people aged 15 to 24 years.
Leon County was ranked 1st for the rates of Chlamydia, Syphilis, and Gonorrhea in 2017
Leon County was ranked 8th for the rates of new HIV infection in 2017
NCHA data (see Goals and Objectives for specific data points)
NCHA Survey
Percentage of sexually active FSU students who reported that they used a condom or other protective barriers within the last 30 days (mostly or always): 
Oral Sex   5.9%
Vaginal intercourse   44.4%
Anal intercourse   30.73%   
Percentage of FSU students who reported that they or their partner used contraception the last time they had vaginal intercourse:
If the student responded YES to contraception use the last time they had vaginal intercourse, the student the reported the type of contraception:
Birth control pills  68.7%
Birth control shots  1.9%
Birth control implants  5.3%
Birth control patch  0.6%
Vaginal ring  1.9%
Intrauterine device  9.4%
Condom  62.6%
Spermicide  1.6%
Fertility awareness  9.4%
Withdrawal  35.6%
Sterilization  1.6%
Condom plus another method  51.7%
13.7% of sexually active FSU students reported using (or their partner using) emergency contraception ("morning after pill") within the last 12 months. 
Past Initiatives
Expanding condom distribution on campus
Real Talk Real Sex: a sex positive workshop series influenced by student voices
Condom Bingo during Seminole Sensation Week and in the Residence Halls
Sex Ed for iGen: a sexual health presentation that was given in every Residence Hall
Grab Your Gonads campaign to increase testicular self-exams
Opening a new STI Screening Clinic
Several sexual health events in collaboration with student organizations and FSU departments