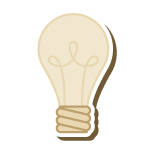 Mental Health
The Mental Health team was formed with the goal of increasing resilience and well-being of students, staff, and faculty on campus. Through collaboration with campus partners, we strive to create a community that fosters mental health, reduces stigma, and promotes self-care. Have questions? Contact CHAW.
Meeting Times
Meeting dates coming soon
Committee Composition
Our committee is made up of a diverse group of students, faculty, and staff. We are always seeking additional voices in our committee to help make Florida State University a healthier university.
Goals & Objectives
All goals and objectives are based on the 2015 NCHA (National College Health Assessment) Survey, n=557.
Increase the proportion of students who report receiving information on:

Depression/anxiety
How to help others
Relationship difficulties
Stress reduction

Reduce the proportion of students who report that their academic performance was adversely affected by:

Stress
Anxiety
Depression

Increase the percentage of students who report that they would consider seeking help from a mental health professional (if needed for a personal problem).
Present Initiatives
Developed a training for faculty and staff that provides and overview of how to C.A.R.E. (communicate, concern, ask questions, refer to resources, and encourage help-seeking).
Faculty and staff training is designed for key contacts in the department that people can turn to for help and support. A second general training helps create awareness of the issue and identify resources in their department as well as on campus.
Conducted five suicide prevention trainings to faculty and staff in three departments: the College of Business, the College of Nursing, and the College of Communication and Information.
Past Initiatives
Interviewing candidates for a suicide prevention coordinator to aid in the SAMHSA grant implementation.
Connecting students with the Peer Involvement Mentorship program to increase sense of belonging and purpose.
Working to spread wellness tips and positive news by creating footage that can be shown on TVs in waiting rooms across campus.
Data Driving our Work
9% of Females and 6% of Males have seriously considered suicide in the last 12 months
Of the 10 reported academic impediments, half were directly related to mental health: 29.5% reported Stress, 22.5% reported anxiety, 12.9% reported depression, 10.4% reported relationship difficulties, and 9% reported concern for a troubled friend all as causing a barrier in school